Dr. Benjamin Bonte is board-certified in pain medicine by The American Board of Pain Medicine and The American Board of Physical Medicine and Rehabilitation. He completed a fellowship in Interventional Pain at Hudson Medical; now he is a full-time attending physician of his own practice at Bonte Medical. Dr. Bonte understands on a human level that medical problems can be scary, overwhelming, stressful, and frustrating – and that's why he founded Bonte Medical with a patient-centered approach to care.
‍
Dr. Bonte received his medical degree from NYU School of Medicine. He completed his residency in Physical Medicine and Rehabilitation at NYU Langone Medical Center, where he was elected administrative chief resident. He also completed a subspecialty fellowship in interventional pain medicine at Hudson Spine and Pain Medicine, and is fellowship trained to provide technically advanced, minimally invasive procedures for the treatment of pain. He remains actively engaged in research and academics, with an interest in the nonoperative management of orthopedic conditions. He is a member of the American Academy of Physical Medicine and Rehabilitation (AAPM&R), the Spine Intervention Society (SIS), and the North American Neuromodulation Society (NANS). He has an academic affiliation with Northern Westchester Hospital and is a Clinical Instructor of Rehabilitation at NYU Langone Medical Center.
In his spare time, Dr. Bonte enjoys spending time with his family and friends, traveling, sailing, running, and swimming.
Dr. Bonte speaks English, Spanish, and Mandarin Chinese.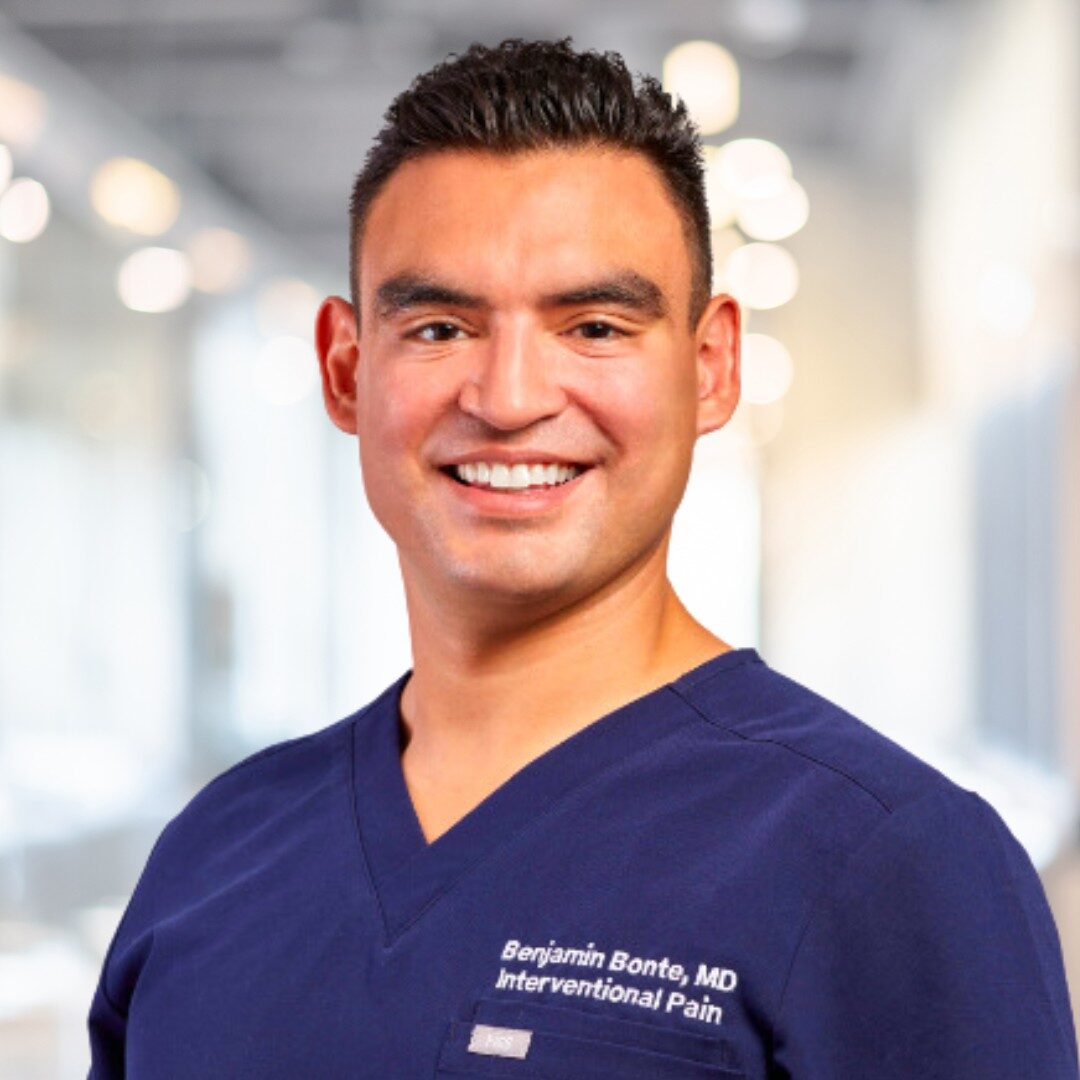 Locations:
CONNECTICUT
10 John Street
Southport, CT 06890
NEW YORK
3000 Westchester Avenue
Suite 202
Purchase, NY 10577
Phone: